[TranzVR] Amanda Fialho - Hottest Yoga 02 Oct 2018 [Virtual Reality]
[TranzVR] Amanda Fialho - Hottest Yoga 02 Oct 2018 [Virtual Reality]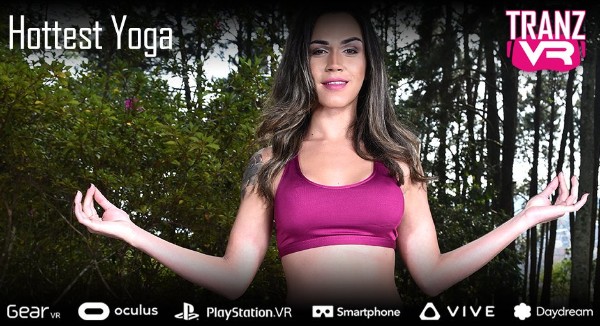 File: mp4 l (8.74 GB)
Video: hev1 l 00:49:33 l 24927 Kbps l 3840x1920 l 59.940 fps
Audio: mp4a-40-2 l 319 Kbps l 48 Khz

Description:


The insatiable Amanda Fialho is looking for a deep, satisfying stretch! As an accomplished personal trainer, you are a master of muscles and a fanatic for flexibility. Turn this backyard paradise and Amanda's daily yoga routine into a mind-blowing Transsexual sex experience you'll never forget! You'll leave this Trans cutie breathless and sticky.